Terms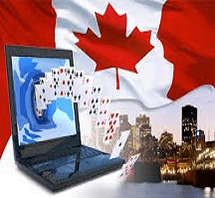 The terms 'Maple Online Casino', 'website', 'site', 'we', 'us', refer to Mapleonlinecasino.net, a brand which provides information on online gambling for Canadian residents.
The terms 'reader(s)', 'visitor(s)', 'you', refer to every individual who visits our website and reads the content on our webpages for the purposes of obtaining recreational or practical information.
Key Information
Maple Online Casino is an informational website with a focus on Canadian online casino gaming. Due to the content we specialize in, we do not accept visitors below the age of 18.
Our website is by no means responsible for confirming your eligibility to participate in online casino gambling. It is your sole responsibility to ascertain the legal position of the territory in which you reside with regards to the activity.
We make every attempt to ensure that the information provided on our website is accurate and up to date. However, we cannot provide any guarantees that the content may not be completely free of any discrepancies.
We will not be held responsible for any damages or expenses you incur as a result of any information obtained on our website.
Maple Online Casino will not be held responsible for any outcomes which ensue as a result of your following the links or making use of the third-party software available on our website.